Event Details
Silent Auction Items for the SHRM of SWKS Annual Conference
Date:
June 18, 2021 11:30am – October 7, 2021 8:30am
Organizer:
Location:

United Wireless Conference Center
Dodge City, KS

Event Type:
iCal link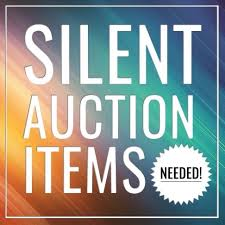 SHRM of SWKS is excited to have our Annual SHRM of SWKS Business Leadership Conference this year. For the past several years, we have hosted a Silent Auction to benefit the SHRM Foundation. The SHRM Foundation is committed to elevating and empowering HR as a social force through its innovative solutions to workplace inclusion challenges, programming designed to inspire and empower the next generation of HR leaders, and awarding scholarships and professional development grants to educate and develop students and HR professionals. The money raised is matched by SHRM of Southwest Kansas. In order to make this as successful as it has been in the past, SHRM of SWKS needs your help.
SHRM of SWKS is seeking donations for the silent auction. Donations can be anything from gift certificates, tickets to sporting events, baskets of goodies to homemade items. Please let us know if you or your business would like to donate an item. Items can be brought the morning of the event (if you could complete the attached form in advance, we'd greatly appreciate it) or arrangements can be made for someone to either pick up the item or a place to drop off your donated item.
Thank you in advance for your consideration and if you have any questions, please feel free to contact the SHRM of SWKS Foundation Director, Sara Koehn.